Export(Save) all settings
Honeycam basically saves all settings to the Windows registry. Once you saved the setting to a file, you can maintain the same settings by importing the saved file after reinstalling or installing the program on another PC.
To export(save) all settings, simply click "Export all settings" in Honeycam Settings > Advanced Settings and save it as a .reg file.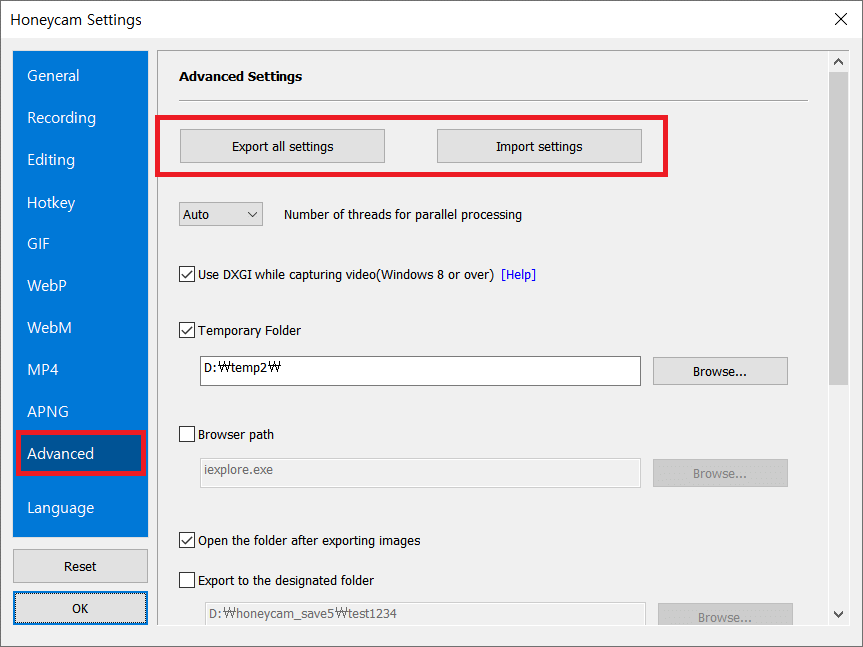 To import the saved settings, click "Import settings" to load the saved .reg file. When importing, a dialog box asking for permission appears because administrator privileges are required.